I just finished Watchmen last night. For those of you who don't know, I'm relatively new at this whole graphic novel thing, but there is a lot of hype to the Watchmen. My interest was struck at Comic Con this year, when Zack Snyder (director of
300
- huh.) gave a presentation we happened to catch on the film version (as always, completely unassociated with or approved by Alan Moore) being worked upon.
Though not a great public speaker, his passion and excitement for the subject, and his intention to remain utterly true to the material were very telling and my interest was aroused.
So a week or so ago I went out and bought it.
This comic is hailed as a turning point in graphic novel history - it is revered as the moment when darkness really started to come to comics, but more especially as a complex piece of art.
I'm happy to say it lived up to the hype, more in fact. And I highly recommend it to anyone interested in a grim, political story mired in psychology and human flaw. Its a fascinating take, but keep in mind it is extremely dense, symbolic and heavy. Not light fare in the least. I'd like to write more about it, and more particularly discuss it with anyone who has read it. Other perspectives always yield greater insight.
Alas, now I must find something else to read because I'm hungry for something as filling.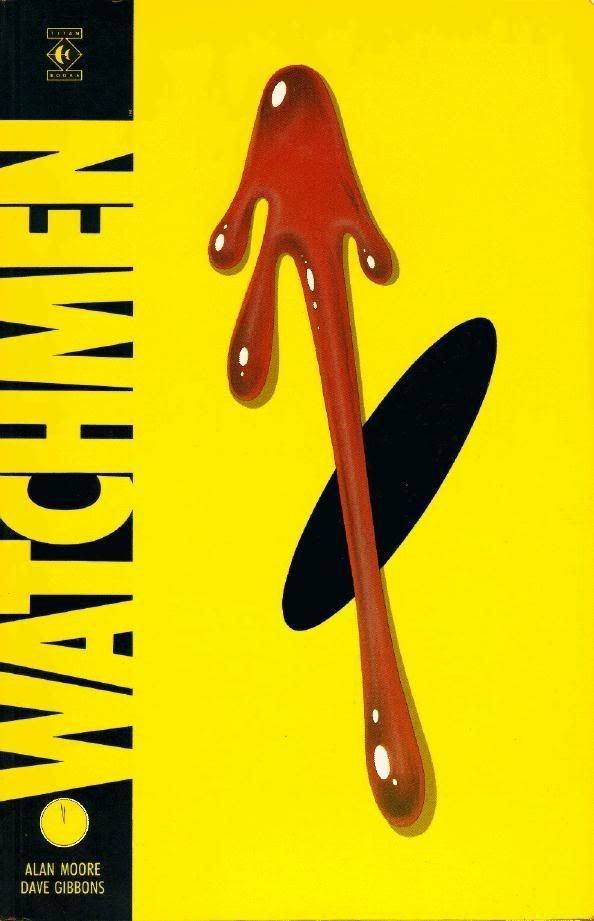 Read it.